26/07/22 14:42
Come see us in August! For a patio party, and for our fans in Southern Alberta, we're at
High River Brewing
at 6PM on August 5th. The very next day we're with
My Son The Hurricane
at
Ironwood
. August 6th. See the
shows
tab for up-to-date info.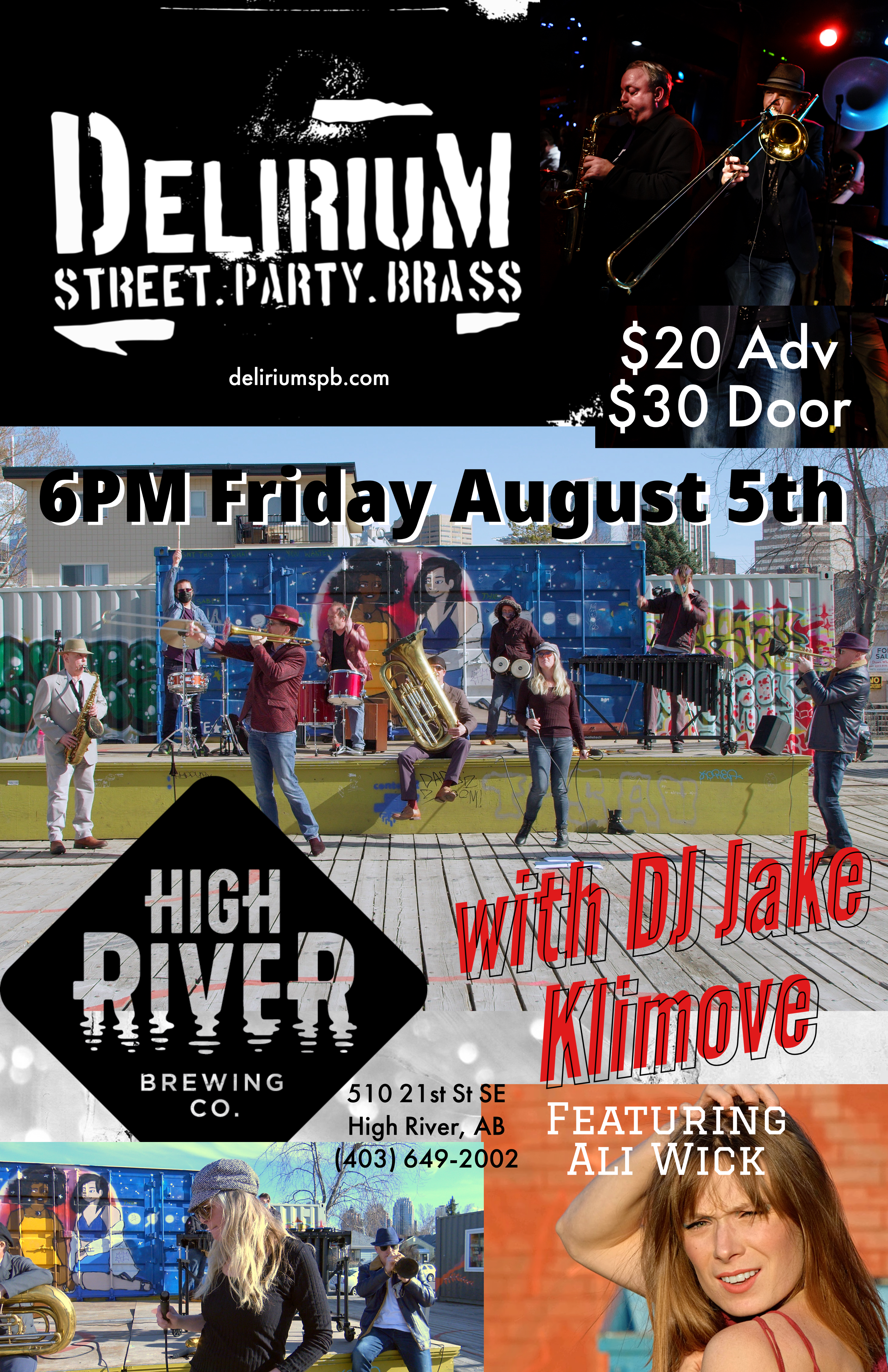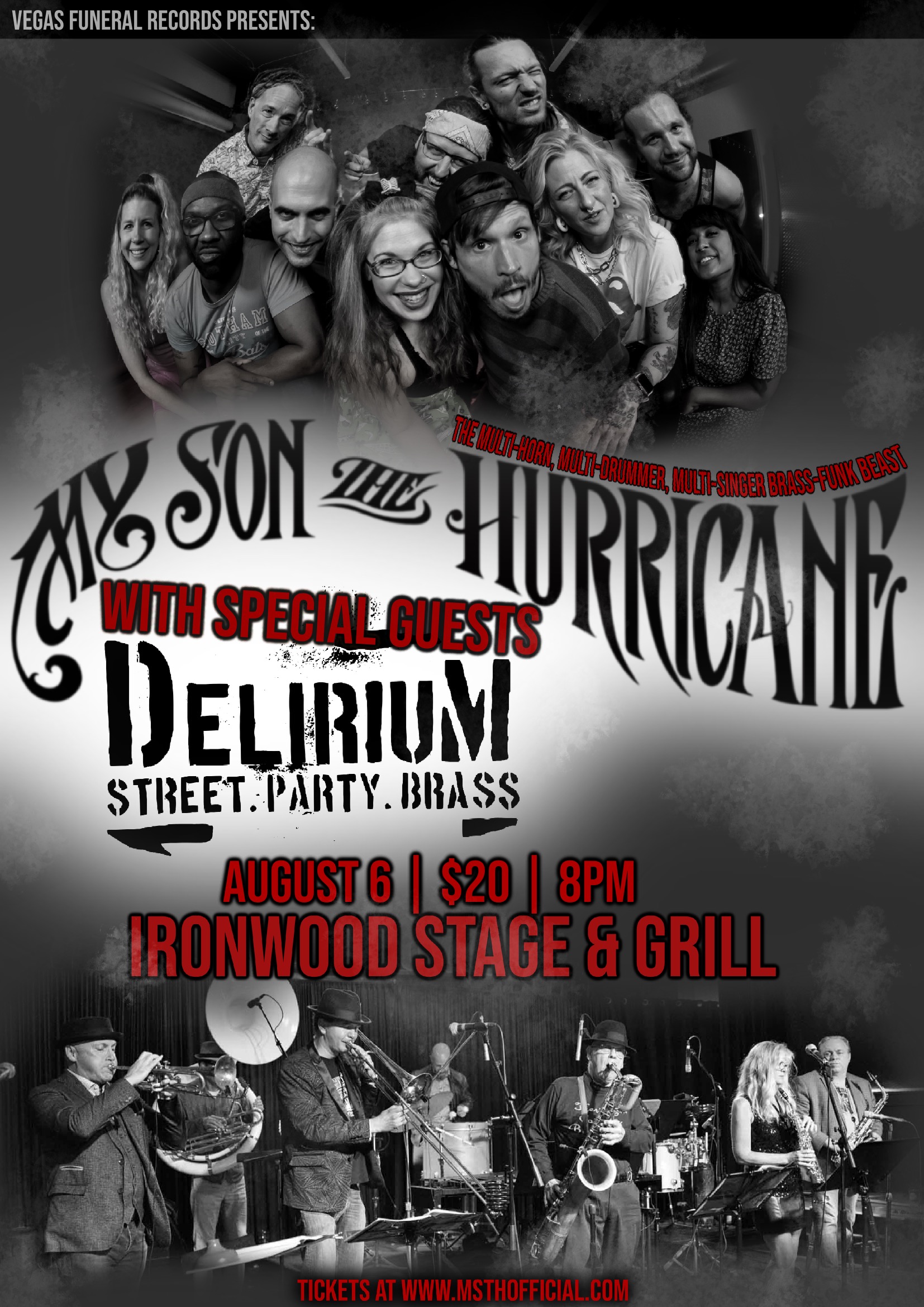 17/07/22 22:09
August 6th we are thrilled to host
My Son The Hurricane
at the
Ironwood Stage And Grill
.
My Son The Hurricane is a multi horn, multi drummer, multi singer brass-funk beast. From Niagara, Ontario, the 12-piece brass-dance crew has toured over multiple countries as well as some of the largest festivals in Canada, USA and Europe. 40 sold out shows in 2019 and early 2020 just proves that there is no live show comparable to "My Son The Hurricane". Featuring trumpets, saxophones, trombones, drums, guitar, percussion and two wild front-people, we dare you not to dance!
Of course we in Delirium Street Party Brass will not be outdone by our buddies from Niagara! We have our own surprises in store. Come see us? Phone the venue at (403)269-5581 to secure your seat!.
Show Details
.