23/03/16 02:04
Calgary, today at 5:30 PM we're going to try out our brand new busking license and The City's brand new busking regulations.
Catch a couple of songs at the Centre Street LRT sometime shortly after 5PM, we'll assemble and warm up there. Then, we'll claim one of the four "
Busk Stops
" on Stephen Avenue, set up the amp for Margo, and
entertain you with some great brass-rock songs.
Ask about our new Mr Doubler to throw out the bass. And Ron has some fun drum tricks up his sleeve.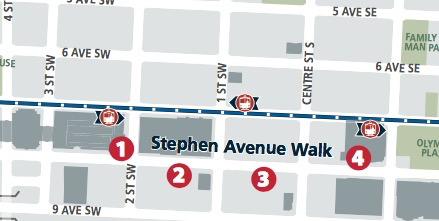 Busy at 5:30PM? No problem! We're invited to
Rocking4Dollars
at
Broken City
. $3 cover! 10 bands, each plays 3 songs. Then we get to spin the wheel for prizes! Loads of fun, and a great way to drink beer and meet people. Starts at 8PM.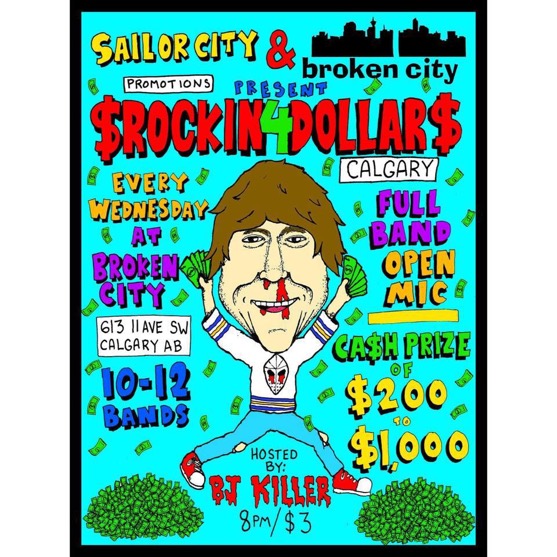 Come out after work, for those few people in downtown Calgary who still have jobs. The rest of you, you have no excuse. Free music.
08/02/16 15:06
Delirium fans, we have been asked by our friends in Freak Motif to join in a pre Juno winter parade. It's this Thursday, Feb 11, starting at Olympic Plaza. Noon and 5PM. Watch the
Facebook Event Page
for updates. Delirium songs at noon or 5pm or (probably) both, watch
twitter
for details.
In the spirit of Mardi Gras and the upcoming Juno awards, we are inviting all of YOU to join us in a parade through downtown Calgary! It's happening TWO TIMES: Thurs Feb 11
12-1pm
and
5-6pm

Starting and ending at Olympic Plaza. If you don't find us, follow the noise... Join us, bring your drum, bring your art, wear a costume, come create something weird.

Email frkmtf@gmail.com for more info.
#outloudyyc
#yycwinterparade
#OutloudYYC