23/03/19 14:50
We are proud to release our new single "Stroke Therapy" recorded at
The Beach Audio
by the students at the
The Academy of Production and Recording Arts
.
Stroke Therapy is not about self pleasure. It is about musicians coming together to have a good time. Delirium Street Party Brass suffered a major blow in 2017 when our lead singer suffered a stroke. While awaiting her recovery and return to the band, we focused on enjoying our musical journey together, and sharing the brass horn band love with more musicians in jams, while building the band into something bigger and better. This anthem starts slow with the tuba and builds in layers with different horn solos and increasing drum lines. As it reaches its first climax it drops through a high, bright, loud and clear trumpet solo, then back in the pleasurable layers of jam mental relaxation, before the happy ending back with the brightness of the trumpet.
Our instrumental horn jam single in a 70's jazz funk tradition, our anthem to living life to its fullest and appreciating what you can get or give in the moment.
Listen or buy on
CD Baby
, or stream it or buy it on on
Spotify
,
Apple Music
,
iTunes
,
Amazon Music
and other platforms.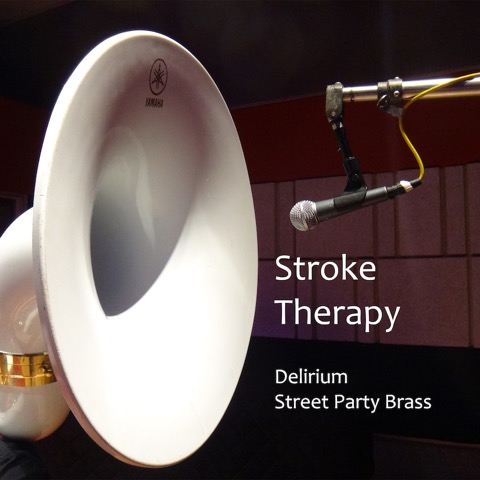 Composer/Arranger/Producer: John Abraham
Recording:
The Academy of Production and Recording Arts
Mixing: Ron Murias
Sousaphone: John Abraham
Trumpet: Kevin Waites
Drums: Ron Murias
Saxophones: Dana Kaukinen, Sean Devitt
Flute: Dana Kaukinen
Trombone: John Abraham
Band: Delirium Street Party Brass
14/02/19 08:07
Delirium Street Party Brass House of the Rising Sun
Released Feb 14, 2019
Delirium Street Party Brass is a ground-breaking brass band from Calgary formed in 2012 to apply New Orleans party Brass Band instrumentation (e.g. "The Soul Rebels") to pop, rock and ska music (e.g. "No Doubt"), with a street-style performance vibe. The band evolved its sound, arrangements, and membership eventually coalescing around Margo Laing's vocal performances. This album celebrates Margo's influence on the band from 2015 until 2017 when she suffered a stroke, from which she is still recovering.
Website:
http://DeliriumSPB.com
Interviews:
Contact John Abraham, 403-383-8024, john@theabrahams.ca
Album URL:
http://store.cdbaby.com/cd/deliriumstreetpartybrass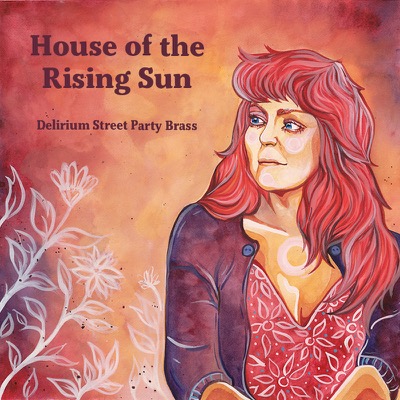 Available on
iTunes
,
Spotify
,
Amazon Music
and other fine online retailers and streaming services
Tracks on Album:
House of the Rising Sun
Featuring the alto sax of Dana Kaukinen
Don't Wait Up
Break up song, lyrics by Margo, music by John Abraham
St. James Infirmary Blues
Traditional, with a shout chorus ending by Dana Kaukinen
Live and Let Die
Bond song arranged by Dana Kaukinen
Killing Me Softly with His Song (Live)
Arranged by Marco Verlaan, live performance from outdoor ContainR stage in Calgary, video available at
https://vimeo.com/dspb/killingme
Sweet Dreams
Never played the same way twice, with audience participation
Members on album:
Margo Laing, Vocals
John Abraham, Trombone, Sousaphone, Leader
Sean Devitt, Tenor and Bari Sax
Ron Murias, Drums
Dana Kaukinen, Saxophone, Bass Trombone
Marco Verlaan, Trumpet
New Members:
Jevon Hills, Tuba
Kevin Waites, Trumpet, Vocals
Jace Laing, Vocals
Davin Urness, Percussion