25/06/18 01:03
We're hitting Rockin 4 Dollars Wednesday with new tunes. It's Fleetwood Mac night! If you have never been, this week is your chance. It's a great opportunity to hear up-and-coming bands in Calgary, or established bands having fun and trying new material.
We have "Hooked On A Feeling", our secret Fleetwood Mac horn extravaganza, and then either "Born This Way" or our new original "Stroke Therapy" — depending on your votes. So send us a note and we'll see you Wednesday at
Broken City
!
Fleetwod Mac Edition/ Deicha's Birthday - Wednesday June 27th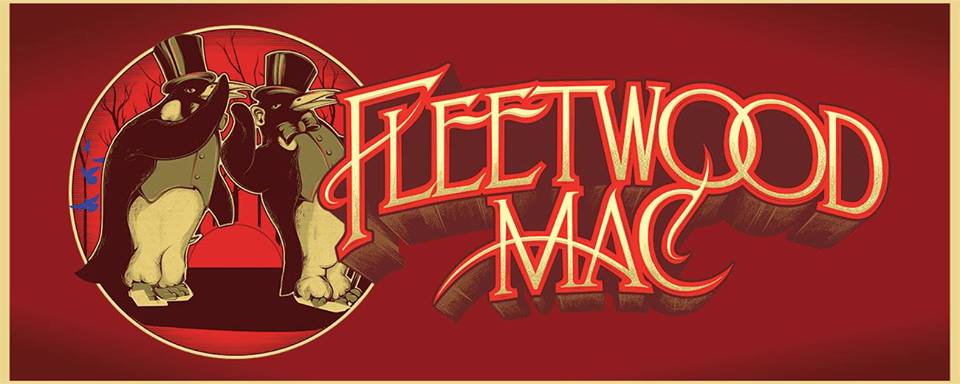 27/03/17 11:48
Get some sleep and mark your calendars, we'll be going to
Rockin4Dollars
at
Broken City
on Wednesday. We've changed up the horns a bit for this show. Please come out and support the band. It's a great opportunity to support and discover Calgary live music and up-and-coming bands.
Rocking4Dollars is a full band open mic, each band plays for 15 minutes, doors at 8:30PM, music usually goes until after midnight. At the end of the night, the bands spin a wheel for prizes.
We're slotted for 10:55PM, but please come for other bands too, the variety and range of talent can be incredible!
$3 cover.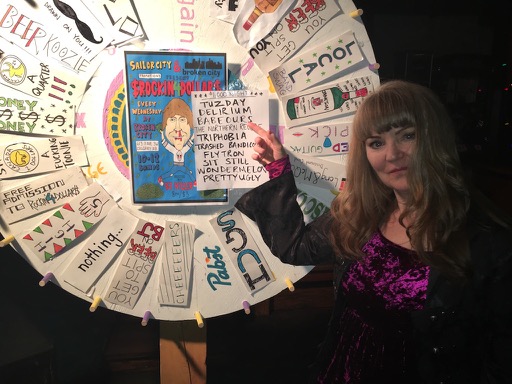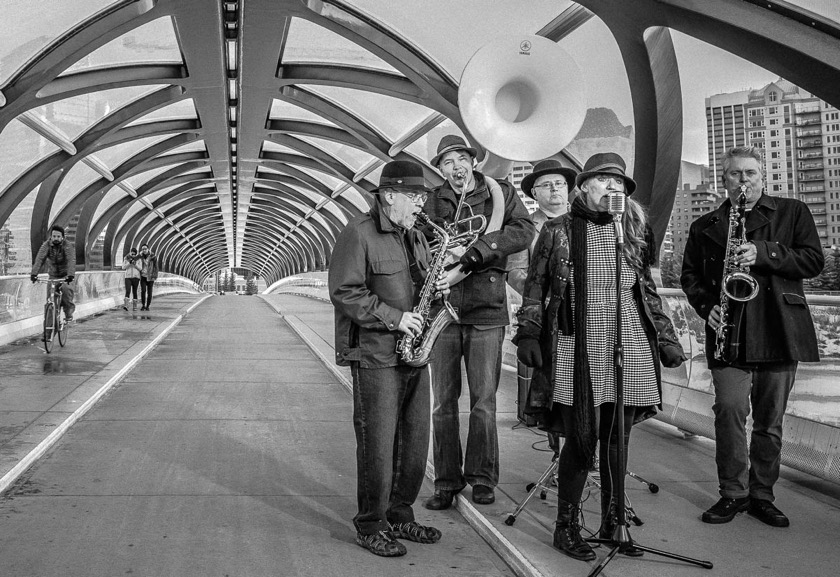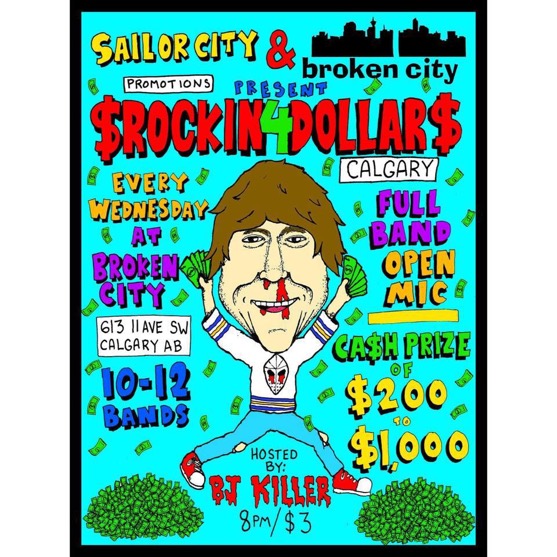 23/03/16 02:04
Calgary, today at 5:30 PM we're going to try out our brand new busking license and The City's brand new busking regulations.
Catch a couple of songs at the Centre Street LRT sometime shortly after 5PM, we'll assemble and warm up there. Then, we'll claim one of the four "
Busk Stops
" on Stephen Avenue, set up the amp for Margo, and
entertain you with some great brass-rock songs.
Ask about our new Mr Doubler to throw out the bass. And Ron has some fun drum tricks up his sleeve.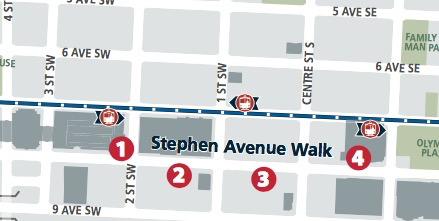 Busy at 5:30PM? No problem! We're invited to
Rocking4Dollars
at
Broken City
. $3 cover! 10 bands, each plays 3 songs. Then we get to spin the wheel for prizes! Loads of fun, and a great way to drink beer and meet people. Starts at 8PM.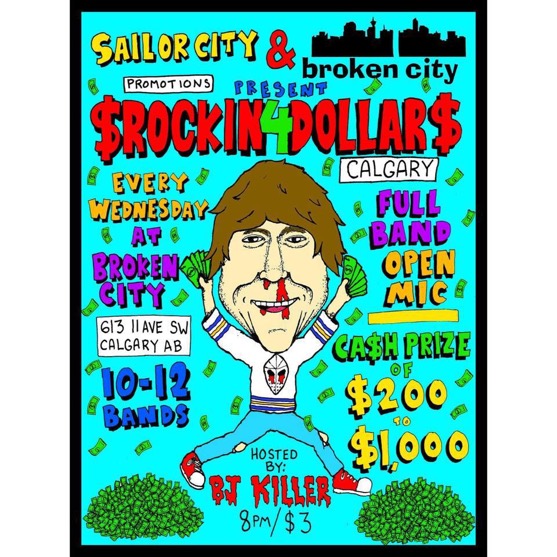 Come out after work, for those few people in downtown Calgary who still have jobs. The rest of you, you have no excuse. Free music.