15/09/23 18:07
Come to Inglewood on Sunday for the pedestrian street celebration. We're performing in front of Spolumbo's at 2PM and 3PM. We're playing songs from our upcoming "The Alberta Sessions EP" in a true "street band" format. We are also leading a procession New Orlean's style to celebrate and honour musicians lost in 2023, including Marvin Kee, Ian Tyson, Stacie Lynn Roper, Dan McKinnon, Andy Sparacino and Dean Clarke. Bring your instrument or your voice as we'll be handing out some sheet music so you can join us.

We love street party brass music, we love NOLA-style music, and we loved so many of these recently departed musicians. It's going to be great to honour them in a celebration of music and their lives. And, we'll be honouring living Alberta female songwriters too, with some of our other songs.

The street party is from 11:30 AM to 5:00PM.

But, stay after! Our friends
The Brass Tactics
are playing Ironwood in the evening!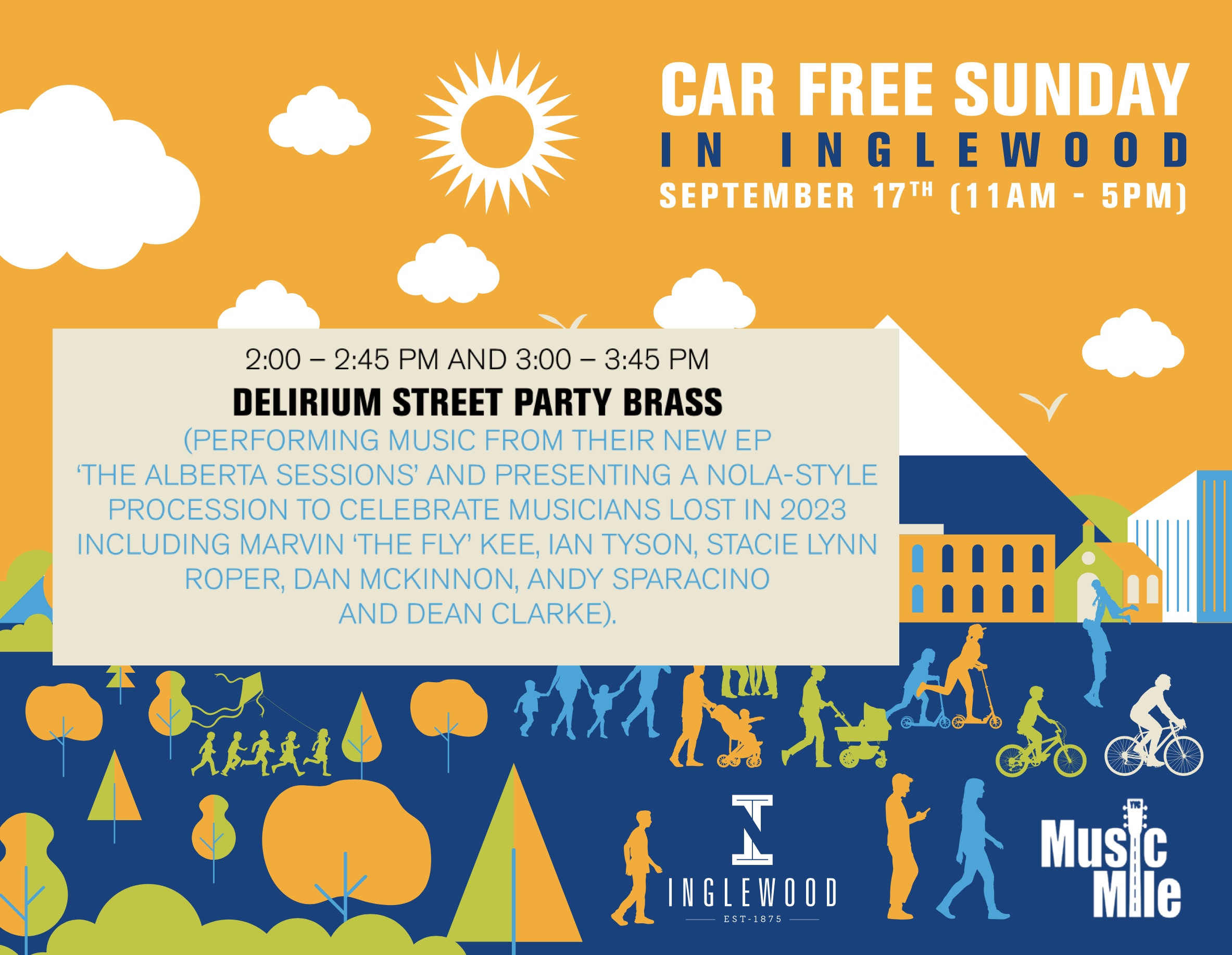 PS
Someone
tagged the Brass Tactic's show with "Alberta's Best Brass Band". Ha Ha. Maybe there will be a throw-down like back in the days of Kid Ory and Buddy Bolden! Someone's trying to fire up a rivalry? We won't have it, unless it's one of those fun rivalries like the one with your little brother who you secretly love.
11/11/19 16:59
We are thrilled to be playing The Starlite Room in Edmonton hosted by the amazing The Brass Tactics! Come to Edmonton with us. Edmontonians, come see us! Support party brass in Alberta! November 29, 2019.
Details on
Facebook
on on
The Starlite Room's page
.