20/06/17 19:55
We're debuting our
dPlus Horn Band
at East Village Junction Thursday 22nd starting 5PM. Pay what you can. Come support the band and the amazing new outdoor venue in the shadow of the King Eddy, the
St Louis
hotel and the National Music Centre. JASU opens, then Delirium, then dPlus. Their may be some
Clash
and
Cat Empire
songs.
In advance of the occasion we made one of our 2015 Live Videos available as a sneak peak! The audio is undergoing final mixing/mastering now by the incomparable Dewi Wood from
Infinite Loop
for our upcoming EP release, but we wanted to give you this sneak preview!
Hope to see you on Thursday!
Get Directions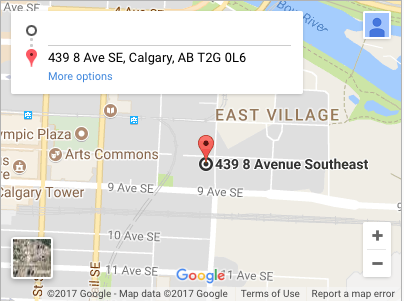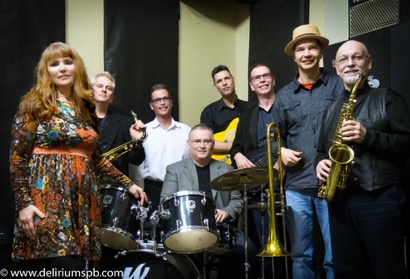 16/07/15 14:23
News: tonight's planned show at ContainR with our friends FreakMotif and Danielle French
has been postponed to next week
July 22 because of rain.
Throw back Thursday to last week when it was hot and sunny. We recorded
last weeks island show
! With an iPhone and a fancy stereo mic.
It's here on Soundcloud. Please have a listen by pushing the orange triangle button below and give us feedback.
Send us any photos or videos you took please!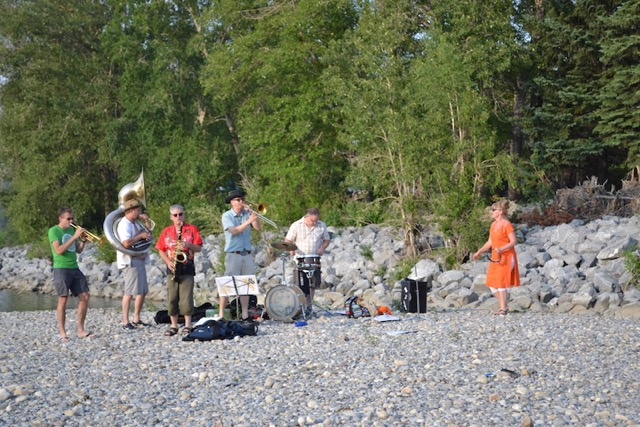 23/02/15 23:05
Every Thursday
Deanne Matley
hosts a lovely "Jazz and More" open mic at
Cafe Koi
. It's a friendly classy affair with some great opportunities to catch some established and up-and-coming Calgary musicians. This Thursday, February 26, if things go well Calgary's finest street party brass band Delirium SPB would like to bring the "more" to "jazz and more" and introduce you to our new drummer Ron and a new song. Hope to see you. Open mic is 8:00 to 11:00, we'll play after 9:30.