2016/02/08 15:06
Delirium fans, we have been asked by our friends in Freak Motif to join in a pre Juno winter parade. It's this Thursday, Feb 11, starting at Olympic Plaza. Noon and 5PM. Watch the
Facebook Event Page
for updates. Delirium songs at noon or 5pm or (probably) both, watch
twitter
for details.
In the spirit of Mardi Gras and the upcoming Juno awards, we are inviting all of YOU to join us in a parade through downtown Calgary! It's happening TWO TIMES: Thurs Feb 11
12-1pm
and
5-6pm

Starting and ending at Olympic Plaza. If you don't find us, follow the noise... Join us, bring your drum, bring your art, wear a costume, come create something weird.

Email frkmtf@gmail.com for more info.
#outloudyyc
#yycwinterparade
#OutloudYYC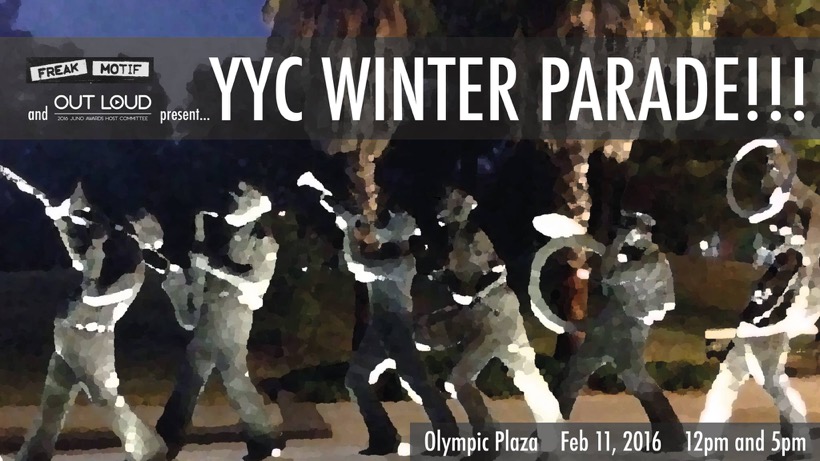 2015/07/08 00:46
Tonight, 7:30 PM, we're going to take over this little island by the Peace Bridge and play some music. Hope to see you there! It's going to be a beautiful night. Check the
Facebook Event page
or
Twitter
for last minute info.
July 18 UPDATE:
The show was recorded with an iPhone and a fancy stereo mic, and it is on Soundcloud: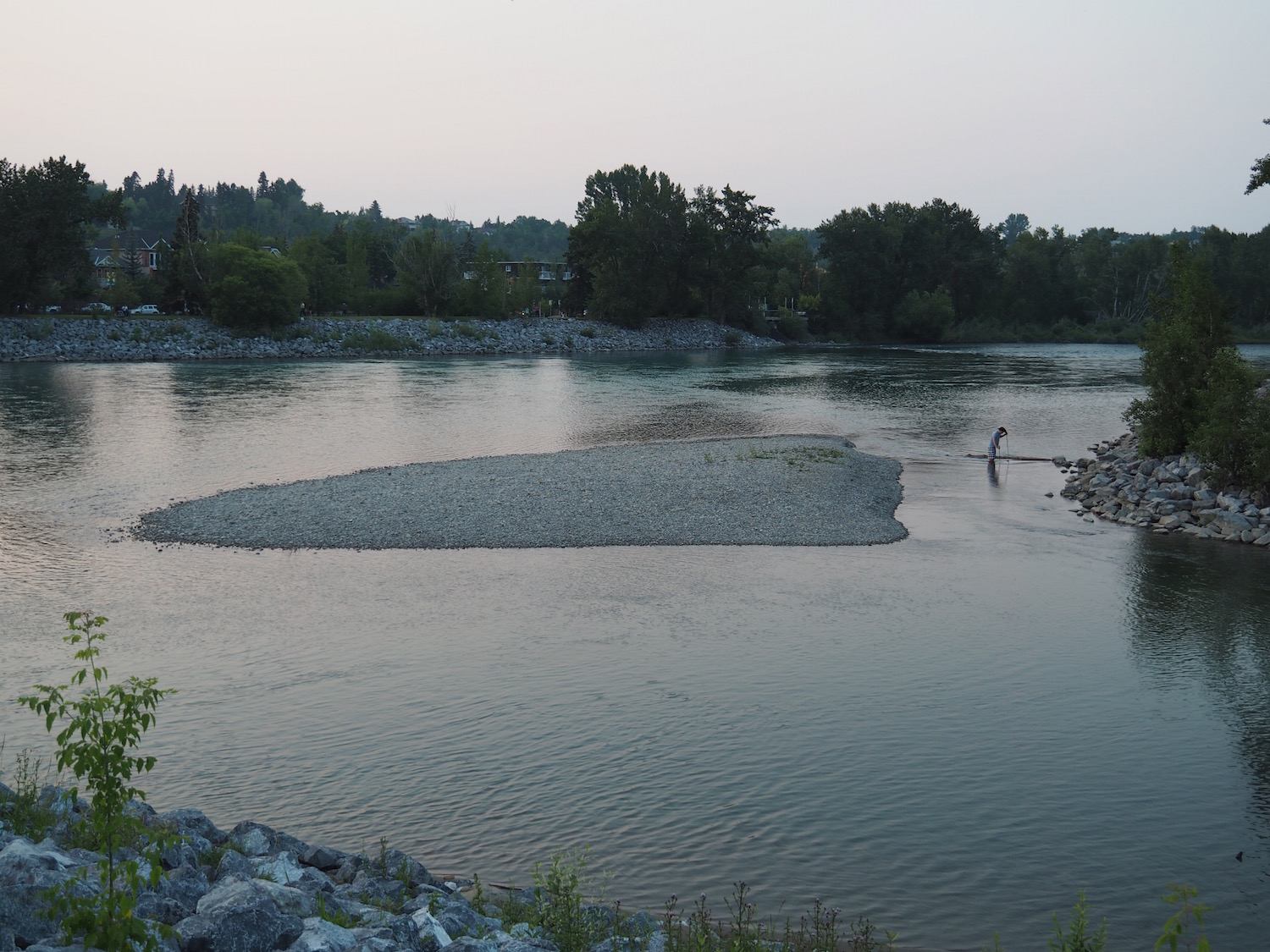 2014/06/29 13:16
On Friday,
as promised
, we hit 17th Avenue to play some music. It was raining pretty hard, so all the people who had indoor places to take shelter were missing. However, there were some street people taking shelter in the Gazebo. They really seemed to like the music, and took the dancing pretty seriously!
We love playing for people who take dancing seriously! With or without a beer-in-hand. Thank you! Check out the video below.