We're debuting our
dPlus Horn Band
at East Village Junction Thursday 22nd starting 5PM. Pay what you can. Come support the band and the amazing new outdoor venue in the shadow of the King Eddy, the
St Louis
hotel and the National Music Centre. JASU opens, then Delirium, then dPlus. Their may be some
Clash
and
Cat Empire
songs.
In advance of the occasion we made one of our 2015 Live Videos available as a sneak peak! The audio is undergoing final mixing/mastering now by the incomparable Dewi Wood from
Infinite Loop
for our upcoming EP release, but we wanted to give you this sneak preview!
Hope to see you on Thursday!
Get Directions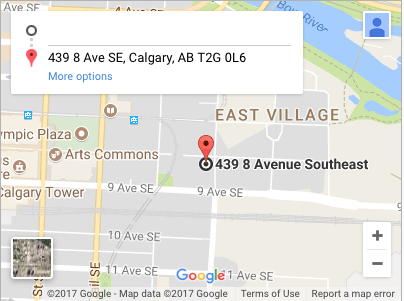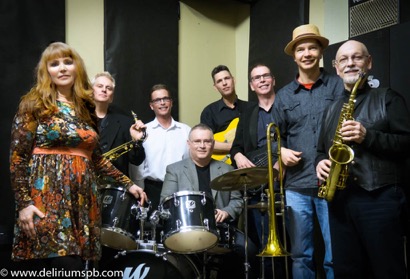 13/06/17 16:42 Filed in:
Video
Your favourite brass rock band Delirium SPB is playing
Ironwood
on Thursday June 8. Tickets from any band member, Ironwood, or
TicketScene
. Margo will be singing, of course, John on SuzieQ the sousaphone, Sean on Tenor, Dana on Alto. Gavin Sorochan will be playing the drum kit.
We're opening for the
Tod Hughes project
!
"Tod Hughes is a Canadian storyteller, who writes real music that comes from the heart.
Songs about love, hurt, happiness, fear, disappointment and fun...
Toe tapping melodies and memorable choruses".


$10. We're on at 8PM sharp.

More details on Facebook. We really hope you can come out. The Ironwood Stage is a great venue, and you'll love Tod's project.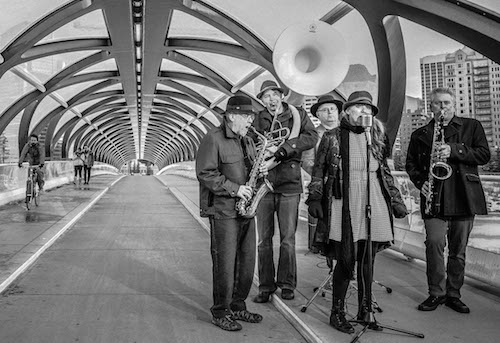 Here's an awesome picture of The Tod Hughes Project: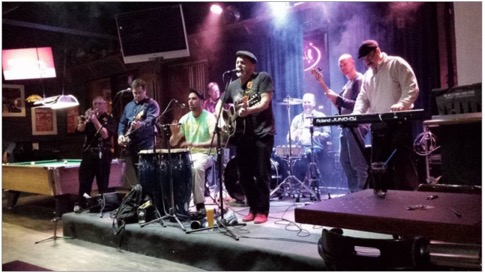 It's John's birthday on May 11! Join the band after work for a little brass action.
Eau Claire, 5:30ish

Get some sleep and mark your calendars, we'll be going to
Rockin4Dollars
at
Broken City
on Wednesday. We've changed up the horns a bit for this show. Please come out and support the band. It's a great opportunity to support and discover Calgary live music and up-and-coming bands.
Rocking4Dollars is a full band open mic, each band plays for 15 minutes, doors at 8:30PM, music usually goes until after midnight. At the end of the night, the bands spin a wheel for prizes.
We're slotted for 10:55PM, but please come for other bands too, the variety and range of talent can be incredible!
$3 cover.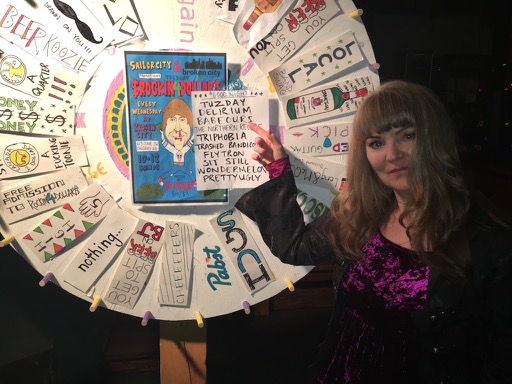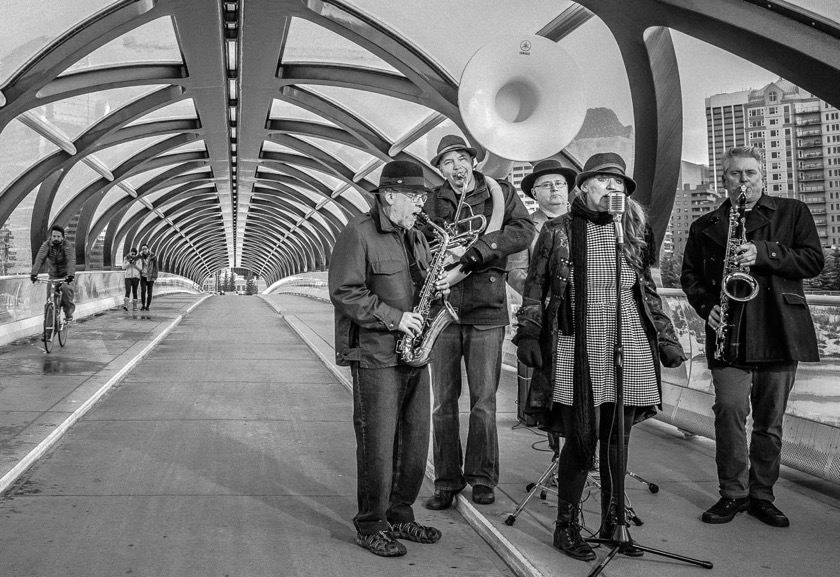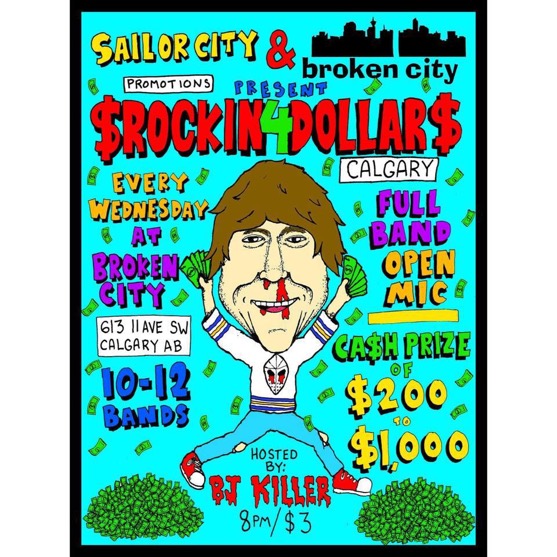 Today (Thursday 16th) at 6PM we'll be gathering at the Peace Bridge to shoot some photos of the band, with the new instrumentation. The sousaphone will be prominent. We'll be playing some tunes, because the photographer
@gerrypdavid
likes to shoot "live" scenes. Please come and be part of the background crowd, we'd love to have you!
Playlist:
1) House of the Rising Sun
2) Don't Wait Up
3) St James Infirmary Blues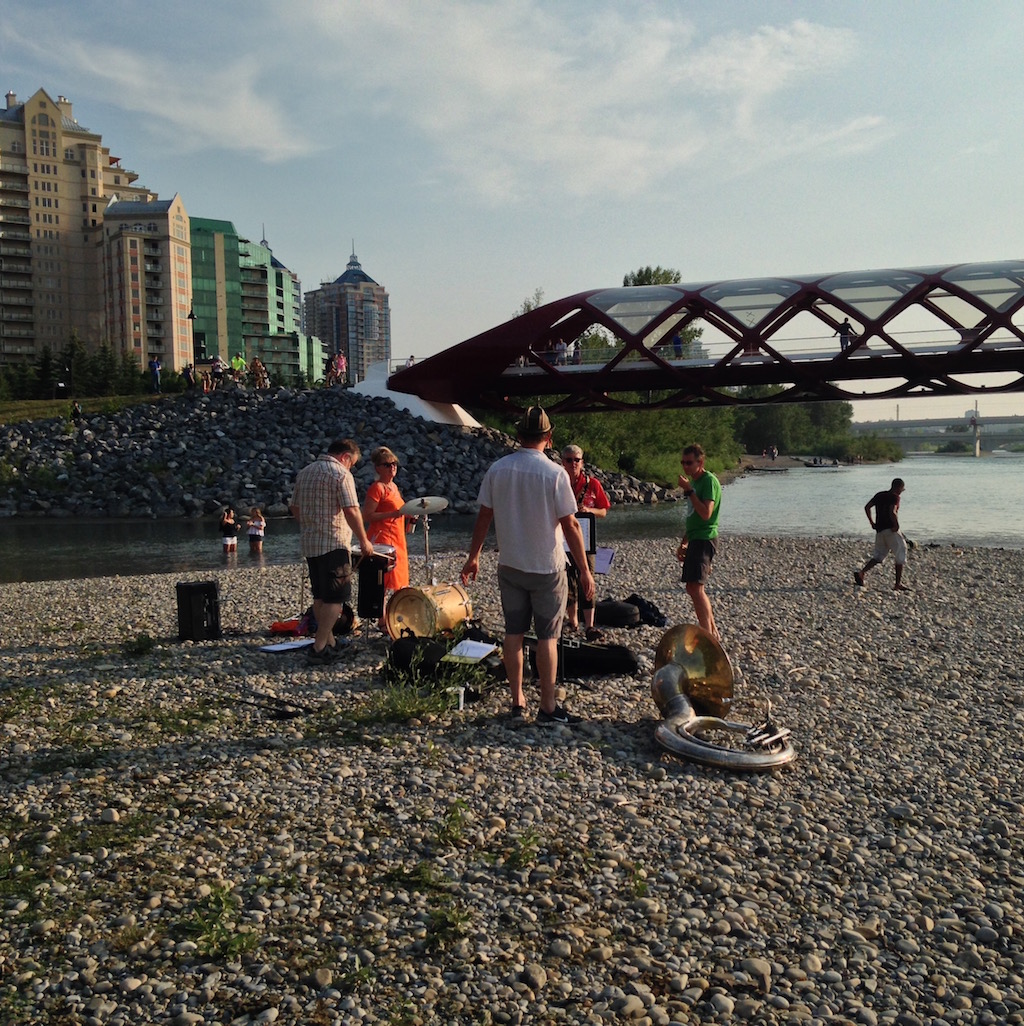 Calgary, today at 5:30 PM we're going to try out our brand new busking license and The City's brand new busking regulations.
Catch a couple of songs at the Centre Street LRT sometime shortly after 5PM, we'll assemble and warm up there. Then, we'll claim one of the four "
Busk Stops
" on Stephen Avenue, set up the amp for Margo, and
entertain you with some great brass-rock songs.
Ask about our new Mr Doubler to throw out the bass. And Ron has some fun drum tricks up his sleeve.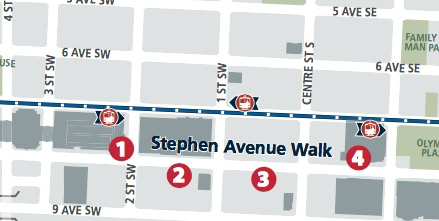 Busy at 5:30PM? No problem! We're invited to
Rocking4Dollars
at
Broken City
. $3 cover! 10 bands, each plays 3 songs. Then we get to spin the wheel for prizes! Loads of fun, and a great way to drink beer and meet people. Starts at 8PM.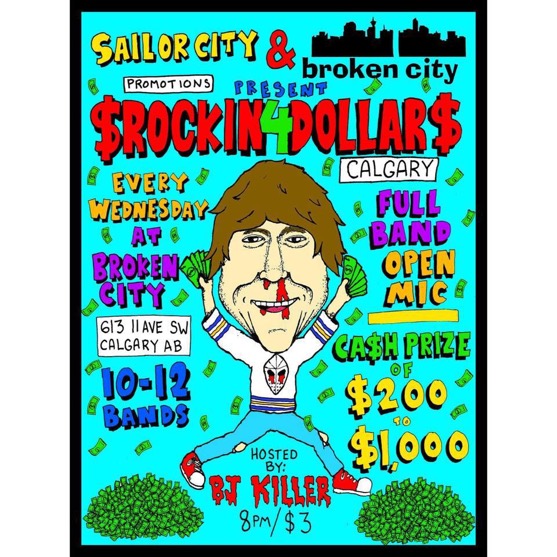 Come out after work, for those few people in downtown Calgary who still have jobs. The rest of you, you have no excuse. Free music.
Delirium fans, we have been asked by our friends in Freak Motif to join in a pre Juno winter parade. It's this Thursday, Feb 11, starting at Olympic Plaza. Noon and 5PM. Watch the
Facebook Event Page
for updates. Delirium songs at noon or 5pm or (probably) both, watch
twitter
for details.
In the spirit of Mardi Gras and the upcoming Juno awards, we are inviting all of YOU to join us in a parade through downtown Calgary! It's happening TWO TIMES: Thurs Feb 11
12-1pm
and
5-6pm

Starting and ending at Olympic Plaza. If you don't find us, follow the noise... Join us, bring your drum, bring your art, wear a costume, come create something weird.

Email frkmtf@gmail.com for more info.
#outloudyyc
#yycwinterparade
#OutloudYYC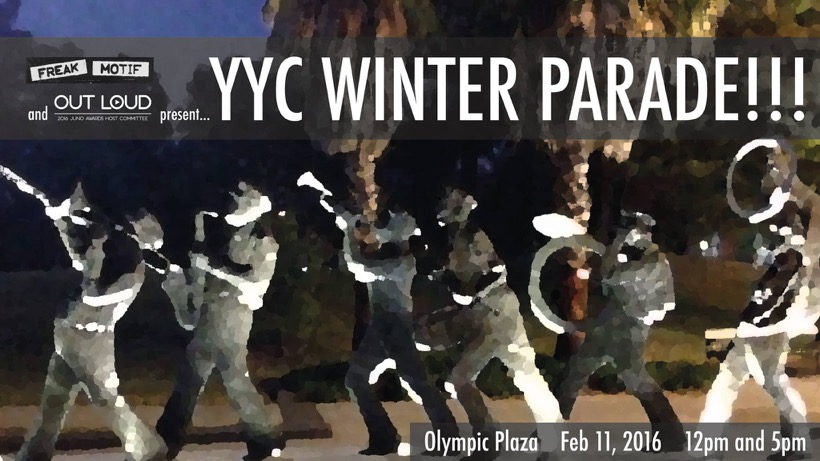 Thursday 27 is Pay What You Can cover charge but we're pleased to offer
100% Free Admission
to anyone who records a video of an entire song and then sends it to us using Dropbox or whatever system we'll figure out later. We should have that smokey beautiful orange light as the sun sets on the band.... dreamy!
Continue reading...
Ladies and Gentlemen, on August 27 we will be performing at ContainR at the Music and Market Square series. This is Outdoor Urban Friendly Music, ideally suited to Delirium.
Get It Funk
will be joining us. Show is 6PM or so to 8:30 PM.
John from Delirium is helping to organize
the series
. Many Thursdays this summer feature different music genres, and people are coming out with their family, their kids, their parents, their sweetie, their dog, and/or their dancing shoes. On August 27 come out and catch Brass and Funk.
Bring cash, it's pay-what-you-can. (Put small bills in one easily accessible pocket, and throw a few extra $20s or $50s in a secret pocket in case you have the best time of your life. If you're having a hard time making rent this month, just bring your smile.)
We have some new tunes that you will love!
Facebook Event Page